Since we have been working remotely for such a long time, your computer hasn't checked in with our systems on campus. This can cause your licensed copy of windows to lose its verification, which will give you a notice saying your copy of windows is expired or invalid.
Fortunately, you do not need to return to campus to check in your computer with our network and verify your license.To do so remotely, please use the following steps:
Method 1
Connect to GlobalProtect VPN with your SRJC username credentials
Remain connected for at least 30 minutes.
Lock your device while still connected to the VPN
Wait 5 minutes, then login again.
If Method 1 does not resolve this notification, then follow Method 2 below.
---
Method 2
Quick Steps
Connect to GlobalProtect VPN with your SRJC username credentials.
Once connected, open Command Prompt from the start menu.

Type in gpupdate /force and hit enter.

Once the process completes, restart your computer.

After restarting, re-connect to GlobalProtect and run Windows Updates.
In-depth Steps
1.  If your district provided laptop does not have GlobalProtect VPN installed, please visit our GlobalProtect VPN page to download the installer.
To identify if you have the application installed, use the Start menu and search using the app's names. It will appear as an App that you can Open/Run if installed.

2.  Click the Windows/Start button and type GlobalProtect, or click the applications globe icon on your taskbar's right corner, and open the application.
If this is your first time launching GlobalProtect VPN, it will prompt you for a portal URL (Address).  Enter: globalprotect.santarosa.edu
Sign in with your SRJC credentials.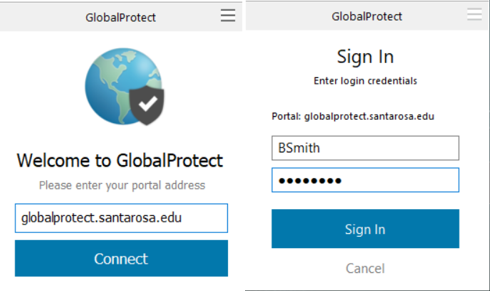 3.  Go back to the Start Menu and search/open Command Prompt.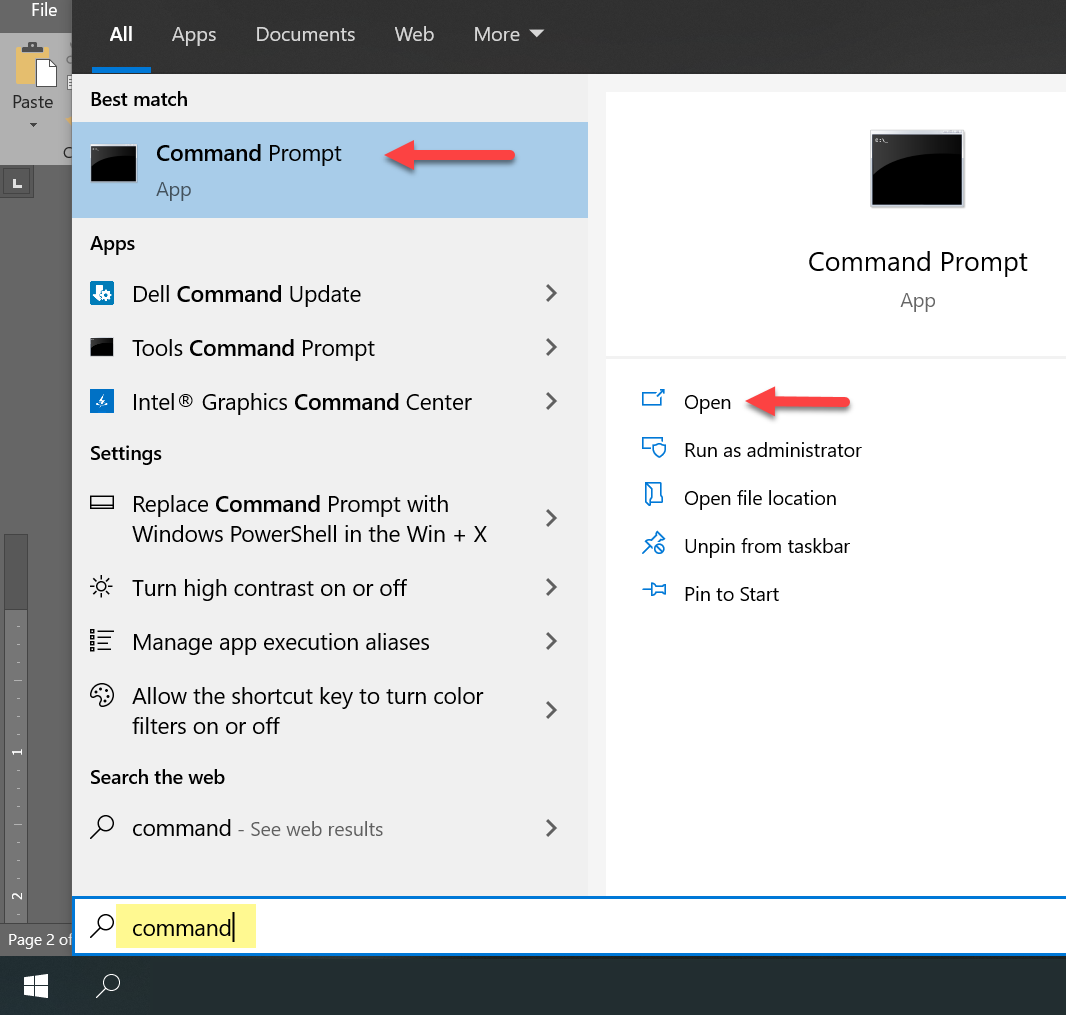 4.  Once in Command Prompt, type in Gpupdate /force and press Enter. This will re-synchronize your device with the campus domain network and our policies, which will refresh your Windows license credentials.
Once this completes as shown above (or it will prompt for a restart to complete), restart your computer.
5.  After your computer restarts, reconnect to GlobalProtect and check for Windows Updates. You may need to restart your device again if updates are required.